Town and Community
Sustainable Local Economic Growth
17th Oct 2021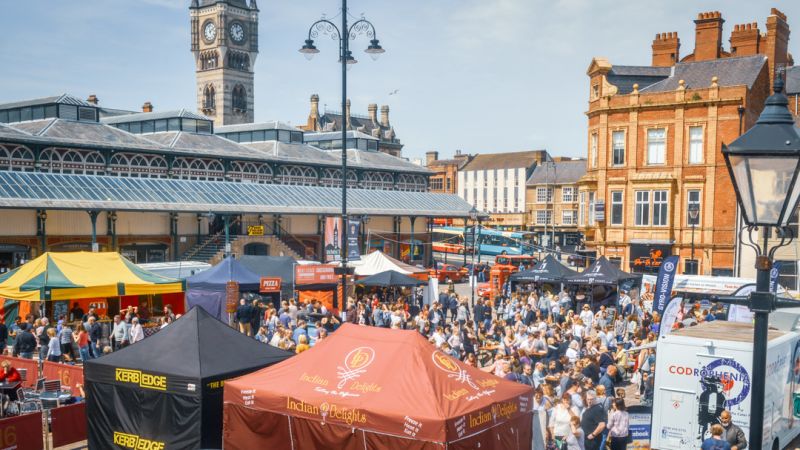 Town and Community are working with Traiders Digital Limited in the North East of England to help town centres, local businesses and communities overcome the challenges we are all currently facing. We are a team of business, technology and digital creative professionals, who have decades of experience helping deliver change.
An example of this is the London Olympics 2012 legacy in Stratford, East Village London (http://www.eastvillagelondon.co.uk). Andy Wake, Town and Community's member and Traiders' founder led the change programmes to transform the athletes village into the most modern village in the UK. This included the East Village Web Portal, shown below, a duplicate of the physical village enabling its residents to interact with the physical and online stores, and businesses.
Together we will build new town and city centres with online experiences celebrating the unique qualities of each town and city. Traiders Web Portal will provide a custom built online environment for everything happening in the town or city to inform and attract visitors and increase footfall.
The eCommerce transactional beating heart of the Web Portal is the Online Community Marketplace where all businesses are able to interact and transact with their customers, and each other. This model ensures that the British Pound remains within its towns and cities thereby supporting the local economies without being displaced globally through foreign platforms.
We will build a future that every town and city can be proud of!
Our Vision
Revitalising town centres and city centres to secure their economic and social future.
Sustainably increase local and regional economy by digitally twinning businesses and town centres.
Our Mission
Giving people impelling reasons to visit your town or city including unique experiences based on heritage, communities, and culture.
Keeping the pound local using digital technologies to attract and retain visitors in the High Street and online.
Our Aims and Values
Celebrate uniqueness of towns and communities by providing sustainable digital and physical environments
Help SMEs trade online and grow their business starting in County Durham and Tees Valley and the North East Region
Provide new online experience for businesses and their customers
To learn more about our Town and Community - Sustainable Local Economic Growth and what we are doing please contact us by emailing enquiry@townandcommunity.co.uk using Town and Community - Sustainable Local Economic Growth in the subject line.